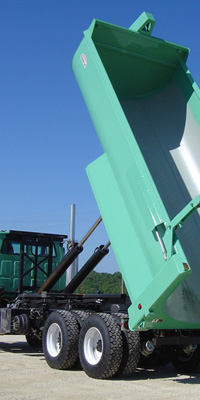 Please review the Legal Notice / Terms & Conditions for the SwapLoader website. These terms and conditions govern all access and use of our website. Entering into this website indicates that you have reviewed the SwapLoader website Legal Notice / Terms & Conditions and have agreed to be bound by them.
DISCLAIMER
All information provided on the SwapLoader website are subject to change without notice, including the availability of products and services. While efforts have been made to make the SwapLoader website helpful and accurate, due to the open nature of sites, and the potential for errors in the storage and transmission of digital information, SwapLoader does not warrant the accuracy of information obtained from the SwapLoader website.
ALL MATERIALS POSTED ON THIS SITE, INCLUDING SOFTWARE AVAILABLE FOR DOWNLOAD, ARE PRESENTED "AS IS" AND WITHOUT WARRANTIES OF ANY KIND, EXPRESS OR IMPLIED, INCLUDING THE IMPLIED WARRANTIES OF MERCHANTIBILITY, FITNESS FOR A PARTICULAR PURPOSE AND NON-INFRINGEMENT. SWAPLOADER DOES NOT WARRANT THAT FUNCTIONS CONTAINED ON THIS SITE WILL BE UNINTERRUPTED OR ERROR-FREE, THAT DEFECTS WILL BE CORRECTED, OR THAT THIS SITE OR THE SERVER ARE FREE OF VIRUSES OR OTHER HARMFUL COMPONENTS. SWAPLOADER DOES NOT WARRANT OR REPRESENT THE USE OF THE MATERIALS ON THIS SITE IN TERMS OF THEIR CORRECTNESS, ACCURACY, RELIABILITY, OR OTHERWISE.
ACCESS AND USE OF INFORMATION
Access to the SwapLoader website is limited to viewing the linked web pages solely to access the information provided by SwapLoader. Any access or attempt to access other areas of the SwapLoader computer system or other information contained on the system for any purposes is strictly prohibited. The SwapLoader website or any portion thereof may not be duplicated, copied, reproduced, or otherwise exploited for any commercial purpose that is not expressly permitted in writing by SwapLoader.
COPYRIGHT
Copyright SwapLoader USA, Ltd., All Rights Reserved. SwapLoader retains ownership of all right, title and interest in all copyrights in all documents, text, images, and software owned by SwapLoader and/or its distributors/suppliers.
TRADEMARKS
The SwapLoader website contain SwapLoader trademarks and service marks. All marks are the property of SwapLoader. All rights in the intellectual property contained on this website, including copyright, trademarks, trade secret and patent rights, are reserved. Access to this website does not constitute a right to copy or use any of the intellectual property of SwapLoader or its distributors/suppliers.
HYPERTEXT LINKS
Any links to third parties are solely provided as a convenience to the users of the SwapLoader website. SwapLoader makes no warranty or representation, express or implied, as to such third party sites and shall have no liability connection with the use of such sites. If you use any link site, you do so at your own risk and it is your responsibility to take all protective measures to guard against viruses or other destructive elements.
COMMUNICATIONS WITH SWAPLOADER
You may send to SwapLoader comments, questions, suggestions or ideas relating to the SwapLoader website and our hook-lift hoist product line. If you do, you agree that such information sent to SwapLoader is given in confidence, but may be share with your nearest distributors/suppliers. SwapLoader shall be free to use the information you send to SwapLoader in any manner, including but not limited to developing, manufacturing, and marketing products based on such information. SwapLoader will not share information collect with parties outside SwapLoader or our distributor/supplier network. All remarks, suggestions, ideas, or other information communicated to SwapLoader through the site will be the sole and exclusive property of SwapLoader and SwapLoader shall not be obligated to compensate in any form, the person sending such information.
INFORMATION COLLECTION AND PRIVACY
Our website Privacy Statement provides information on our data collection and processing practices on certain websites described therein. We may update our website Privacy Statement as described therein. It is separate and independent of these Legal Notice / Access Terms and, for the avoidance of doubt, not subject to the disclaimers and limitations contained herein.
ACCESS TO PROPRIETARY INFORMATION
SwapLoader's website provides confidential or proprietary information to our distributor or supplier partners to enhance our operations as a team serving the customer. Access to seek this information requires user agreement to our dealer or supplier contract terms and the signing of a formal confidentiality agreement. Distributors and suppliers also must agree to comply with our website security controls associated with this site, so they may be granted access.
Prospective distributors and suppliers may contact SwapLoader to inquire about such opportunities and our confidentiality requirements by writing us at:
SwapLoader USA, Ltd.
1800 NE Broadway Ave.
Des Moines, IA 50313
UPDATES TO TERMS
SwapLoader reserves the right to modify or amend its Legal Notice / Terms & Conditions at any time, and from time to time. Any changes to the policy will be posted on the site.
GOVERNING LAW LIMITATIONS
This site was developed in the United States of America in accordance with and shall be governed by, and your browsing in and use of this site shall be deemed acceptance of the laws of the State of Iowa, United States of America. Any legal action with respect to any transaction must be commenced within one (1) year after the cause of action has arisen. The laws of the State of Iowa, and not the United Nations Convention on Contracts for the International Sales of Goods, shall apply.
LIMITATION OF LIABILITY
In no event shall SwapLoader or any of its affiliates, or the officers, directors, employees, shareholders or agents of any of them, be liable for any damages of any kind, including without limitation, any direct, special, incidental, indirect, exemplary, punitive or consequential damages whether or not advised of the possibility of such damages, and on any theory of liability whatsoever arising out of or in connection with the use or performance of, or your browsing in, or your links to, the SwapLoader site.
LICENSE LIMITATION
The transmission of the website material shall not be construed to grant a license of any type under any patents, copyrights, trademarks or other intellectual property owned or controlled by SwapLoader.
QUESTIONS REGARDING TERMS OF ACCESS
Questions regarding SwapLoader's website Legal Notice / Terms & Conditions should be directed to [email protected], SwapLoader USA, Ltd., 1800 NE Broadway Ave., Des Moines, IA 50313, Toll Free: 888-767-8000.